All Kine Grindz Lunch Truck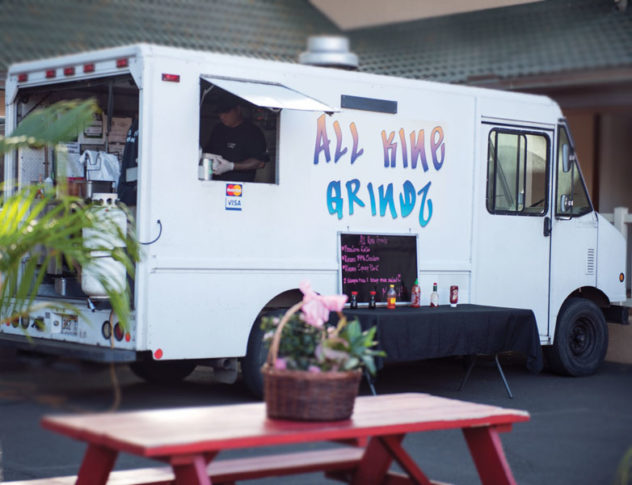 The All Kine Grindz Lunch Truck is available for your next event!
Menu
Korean Boneless Kalbi
Korean BBQ Chicken
Korean Spicy Pork
New York Steak
Surf and Turf: New York Steak with choice of Garlic Shrimp, Seared Ahi or Crab Cakes
Seared Ahi with Wasabi Mayo or Miso Ginger
Garlic Shrimp
Crab Cakes with Sweet Chili Aioli Sauce
Spicy Poke Bowl
Look out for our daily specials!
Best Lunch Truck Honolulu Hawaii!